6 Winning marketing strategies for the new renewable energy market
There is no doubt that the renewable energy market has exploded in recent years. The market value of all renewables right now is hovering close to $900 million. By 2030 that value will be just under $2 trillion. This means more consumers are in the market and that means more businesses entering the sector as well, creating an even greater need for strong marketing.
Has this explosion led companies to change the way they market to renewable energy consumers? Large changes in the customer landscape should lead to a review and update of current marketing tactics. Where should marketing efforts be focused to reach and engage today's renewable energy consumer?
In 2008, the market value for renewables stood at $114 million. The next year, the nonprofit organization Clean Energy Group (CEG) released a report outlining Six Smart Solar Marketing strategies. Those strategies were based on a different world. Internet usage, and more importantly, internet-based commerce (eCommerce) have grown exponentially in the last ten years. In 2007, 75% of the U.S. population had access to the internet. In 2023, that figure hovered around 92 percent. So marketing strategies were different, right? Here are the six strategies CEG offered in 2009, and what strategies you should be using today to grow your renewable energy company.
#1: Improve the Value Equation


The 2007 CEG survey suggested the #1 reason for not using solar with the initial high cost.
Strategy Then:
Most marketing at that time was centered around promoting incentives. Incentives were new and the value equation was improved when consumers understood these financing mechanisms were tools that made solar more affordable.
Strategy now:
Incentives went away for the most part, and because they were slowing down or being discontinued, they were labeled as unreliable as a marketing tool. Incentives are back now through new legislation (IRA and BIL) and can be considered as part of the value proposition. Because of the long-term (or at least longer-term) nature of new incentives, incentives have become more than just a part of the financial equation. Many consumers today value a community commitment to climate recovery in addition to long-term financial benefits.
#2: Reinforce the Reliability of Solar
In 2007, solar wasn't particularly visible, and this led to a consumer belief that solar was too "new" and was not a reliable replacement energy source.
Strategy Then:
Create partnerships with celebrities, sports teams, etc. to increase visibility. Sponsor educational events, and create campaigns based on testimonials.
Strategy Now:
With the explosion of utility-scale solar, visibility is not the problem it used to be. However, some of these marketing tools could be repurposed for new strategies, including focusing on the business questions that renewable energy can solve. Case studies, testimonials, and stories show how solar is making a difference and is a reliable source of alternative energy.
#3: Reduce the Complexity
The complexity and the time needed for solar installation kept some consumers on the sidelines.
Strategy Then:
Work with installers to reduce install time. Create an ambassador program where current owners mentor potential buyers.
Strategy Now:
While still complex, advances in all aspects of solar technology (specifically in interconnection and monitoring) provide a newer, easier story to tell. Focusing on these advances can increase the value and reduce complexity for the consumer.
#4: Help Customers Overcome Inertia
The high cost of solar panels and their installation keeps the purchase as a "back burner" item, and the longer length of the sales journey increases the opportunity to lose customers that might eventually enter the market.
Strategy Then:
Build a program to keep in touch with customers over the long term. Promotional incentives and prospect mailings.
Strategy Now:
This one still rings true today, but the channels and the mechanisms to use them effectively have grown up a bit. Marketing technology and an even greater use of the internet and social media have kept this strategy viable and effective.
#5: Find the Right Message
In 2007, the CEG said, "Consumers need a fresh and powerful message that will put solar on their radar screens and bring new customers to the technology."
Strategy Then:
Identify the "right" message for the marketplace. Perform a communications audit.
Strategy now:
This is important regardless of the time or sector. But for renewables, there is an expansion in the potential customer base, and key messaging has shifted in the last 15 years. Your strategy should start with knowing the various groups (personas) that populate your base. Multi-channel opportunities allow for multiple messages that target those different groups.
#6: Reaching New Customer Markets
With a more narrow acceptance of the technology at the time, it was critical to expand the customer base.
Strategy Then:
A primary strategy at the time was to use outreach efforts supported by state renewable energy programs.
Strategy Now:
Many state programs have gone away, with federal programs just returning, incentives and government programs cannot be considered a stand-alone strategy. Outreach needs to be broader across more channels. Luckily, that's significantly easier today than it was in 2009.
CEG was spot-on with its renewable energy marketing strategies some sixteen years ago. Today the renewable energy market has changed and many of the conditions present before are no longer. Visibility is higher and costs, at least in the case of solar and to a lesser extent residential wind power have plummeted. Those two factors, along with stable federal incentives have changed the customer landscape.
Lower cost and easier-to-use technology have put renewable energy within reach of a larger segment of the population and have led to current estimates of a $2 trillion market value for renewable energy in 2030. For these reasons, CEOs are reviewing their marketing to navigate this landscape successfully.
Next Steps
Discover how well is your current strategy in producing the growth you want and need by tracking the right KPIs. Learn more about what KPIs you should be tracking in our report, 7 Essential Indicators of Future Success.
Is your strategy not performing as expected? Develop a new strategy for this new exciting market. Request a complimentary Marketing Clarity call with a Fractional CMO.
Essential CMO is the Fractional Chief Marketing Officer for the renewable energy industry and is based in Ann Arbor, Michigan with clients across the United States and Canada. Its founder, Jayne Burch has been providing marketing assistance to companies for over 24 years while focusing on cleantech for the last five. Essential CMO is owned by Marketing Monsoon, LLC, a growth agency specializing in lead generation, client acquisition, and customer engagement with alternative energy, healthcare-related, and HR consulting companies.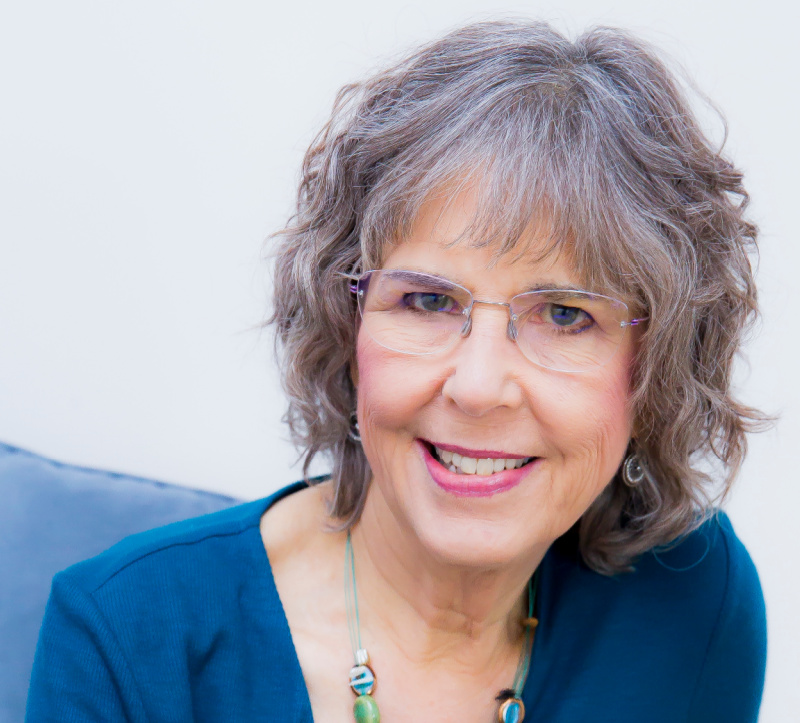 Jayne Burch, fractional Chief Marketing Officer for the renewable, cleantech and sustainability sectors. I help CEOs in these companies achieve their goals and reach their target markets. With over 24 years of experience in business and marketing, I know how to get the job done quickly and efficiently.