by Jayne Burch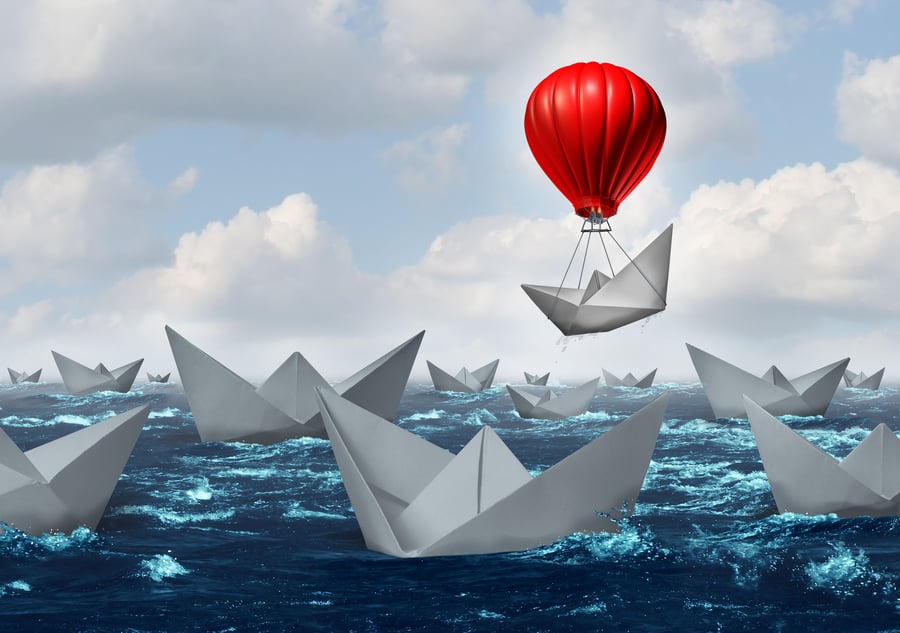 The Threat to Your Well Laid Plans
Ah, the promise of a new year. What are your plans for business growth? Have you outlined the path you'll follow to achieve more clients, bigger clients and higher revenue than last year?
What we see more often than not is no plan, or rerunning last year's plan while expecting different or better results. (That reminds us of the definition of insanity, by the way…)
A solid plan for real growth identifies and accounts for a few basic factors. Here's a quick checklist. Does your plan include:
A detailed analysis of your target audience? Has anything changed? What more do you know about their problems, needs and interests?
The unique value you offer your clients that they can't find anywhere else? How are you different and better than anyone else?
The obstacles, including obvious competitors, will you need to overcome to achieve your growth goal?
Check. Check. Check.
Got all of the above? Congratulations, you're in the top echelon, and likely well into operationalizing your growth plan for this year.
Enter the Big Disruptor
But, wait, hold on a minute. Have you also planned for industry disruption? A disrupter is that competitor that comes out of left field when you're not expecting it, and completely changes the playing field. A disrupter can also be a market-changer everyone knows about, but no one knows how to compete with.
Here's an example. Long ago, I was a psychotherapist in private practice and my business was thriving with private pay clients - thriving at least until the arrival of a big disruptor. Managed care was a total game changer in the healthcare industry and I did not see it coming. Suddenly, my caseload shrunk because everyone wanted to use their new insurance, and as a social worker, I was not able to accept it.
Will there be a big disruptor in your industry this year? Next year? Will you be prepared?
There are two major disruptive forces in play right now affecting your business growth that may not be on your radar.
If you're in the retail industry you may already know what I'm talking about. The first big disruptor is Amazon. Amazon has not only taken over the bookselling industry and put local booksellers out of business, it's well on its way to making many local retail businesses obsolete with low prices and fast delivery for almost anything you can think of. Retail businesses are now calling it "The Amazon Effect."
You may be thinking that Amazon is not going to affect your industry. Think again. Of these top 10 US industries by GDP, Amazon has a finger in all of them but real estate:
Information
Manufacturing non-durable goods
Retail trade
Wholesale trade
Manufacturing durable goods
Healthcare
Finance and insurance,
State and local government
Professional and business services
Real estate
Well, actually, Amazon does own real estate now with the purchase of Whole Foods. Could buying and selling your house on Amazon be far behind? Source
The age of Amazon is upon us, bringing the reality that almost any product or service can be turned into a commodity. A commodity is a product or service that is seen as interchangeable with all others of its type. Commoditization is when your market becomes flooded with similar options, forcing you to compete on price or service delivery. Amazon's method of operation is to replicate great products and services and offer them at the lowest prices. Ultimately, Amazon's sheer size and resources make competing with it a losing proposition. "Death by Amazon" is a real experience for small businesses caught in the crosshairs of Amazon.
Where do you see the growth of Amazon potentially impacting your industry in the future?
What's the solution for the business faced with a flood of competition or even one really big gorilla in the marketplace? Don't compete.
The Defense Against Commoditization is Differentiation, Specialization and Personalization.
Don't complete by being unique so you have no competition. Another way to put this is, position your business as unique and better in all the ways that really matter to your best customers. Then make your interactions with your customers and potential customers individualized and personal. That is how to set your company apart from all others and eliminate your competition - including Amazon.
Does your plan for business growth this year include how your business will overcome the forces of commoditization and eliminate your competition?
Information Superhighway: Disruptor or Saving Grace?
The second disruptor to note is the internet. Will the internet make it harder or easier to grow your business?
That depends on how you look at it. In a significant way, selling is harder now than it was. The internet has put the customer squarely in control. Instead of your sales team controlling the information available to customers, the internet allows your customers to do their research and decision making without ever having to talk to a salesperson directly. Consequently, most buyers have already made a decision before they reach out to a salesperson, even if they purchase offline.
Does the internet make sales easier or harder? It depends on whether you look at the internet and digital marketing as an annoyance, or as a superhighway bringing ideal customers flowing to your door. How could the internet help your business differentiate, specialize and personalize?
The seller that understands this situation - and takes action to get in front of their customers before they are ready to buy with helpful content and interactions - will have a big competitive advantage. 81% of buyers (including B2B) are researching their purchases online. Even healthcare providers must work at being visible online to attract new patients. People looking for healthcare providers are getting their recommendations online from Facebook friends, Healthgrades.com, Yelp.com and more.
No one understands the power of the internet to bring new business better than Amazon. The product and service reviews available on the Amazon website(s) are one of the go-to resources for consumers doing their due diligence before purchasing almost anything. For example, the Amazon-owned website GoodReads.com heavily influences which books people buy. The next time you are looking to buy clothing or a special food item, try searching Google and notice how Amazon comes up in the search results.
Are you concerned? Good. Don't allow your business to become a commodity. Take action now.
The internet is your runway. Publishing the right online content is the vehicle to reach your audience before your competitors, set your company apart, and create connection. It's up to you to take off or stay on the ground. Content marketing is the fuel you'll need to soar above the crowded field. Strategically created content gives your company the means to:
Be unique and eliminate your competition
Get personal with your audience
Make individualized connections that are scalable and long lasting
Next Steps
Not sure where to start? Take our Pre-flight Checklist to find out what your marketing and sales teams need to be doing now to position your company for growth.
Be sure to catch part two of this series, "Launching Business Growth in the Age of Amazon: How to Rise Above the Competition."
Marketing Monsoon is a growth agency specializing in lead generation, client acquisition and customer engagement. Since 2006, we have changed the marketing landscape of our clients in alternative energy, healthcare, and HR consulting industries.
Is your company looking to attract traffic, generate leads, increase sales, and delight customers? See how our team of experts can help.
About Jayne Burch
Entrepreneur | CEO | Lead Generation Systems Expert | Inbound Marketing Expert Through Marketing Monsoon she has helped hundreds of business owners to develop automated marketing systems with their website. Ms. Burch has a background in organizational development and leadership development in large healthcare organizations. She is a Graduate Master Business Coach.